The staff of the New GamerzUniverse:
GU Administrators
Edit
▪ The GU Admins with their awesome banning powers! Keep enemies at bay and command the GU Mods!
Evolution MasterEdit

▪ Evolution Master (on the wiki known as YellowToad) is the founder of the original GU, and also one of the admins at the wiki. While being seen as rather shy and quiet at first glance, Evolution Master is seen to be a friendly individual who is always willing to extend a helping hand to almost anybody. He always wishes for the best in what he can do and strives to reach perfection in almost anything he does in life.
OspreyeagleEdit

▪ Ospreyeagle (on the wiki known as StaraptorEmpoleon) one of the administrators on both forum and wiki, and also an administrator on the original forum. Seen as a kind and cheerful individual, has a strong interest in birds and also possesses very creative ideas as seen through her writing and art.
GU Moderators
Edit
▪ The GU Slaves that work for the Admins.
MapleBerry<3Edit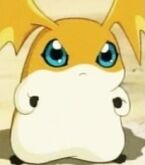 Status: Moderator
Rank: Digital Mod
User Page: /
Location: 1Derland

▪ MapleBerry<3 is the only moderator on the new GU. EM's sister and the youngest member of the staff. She describes herself to being outgoing and is a generally cheerful moderator who is willing to help out new members and assist in various forum events. She's hyper as well and she can post random pictures to help the mood go very well.
GU Technicians
Edit
▪ The GU Technicians are responsible to fix any forum bugs and or help members with forum issues.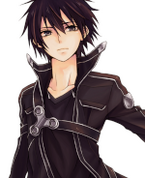 Status: Technician
Rank: Anime Addict
User Page: /
Location: Virtual Reality

▪ Kirito (Known as AnimeFreak on original forum) is the only technician at the new GU. He is described to being very intelligent in the use of computer software and coding, and is capable of learning new things virtually very quickly. While enthusiastic in nature, he also tries his best to make others satisfied and does his best to help out whenever he can.
GU Wiki Staff
Edit
▪ The Founder, Administrators and Bureaucrats of this wikia.
Giratina765Edit

▪ Giratina765 (on the wiki known as Giratina720) is the founder of the GU wiki.
cHr0mChIkEdit

▪ cHr0mChIk (on the wiki known as Filiptamer) is one of the administrators at the GU Wiki. A huge Digimon fan and a musician.